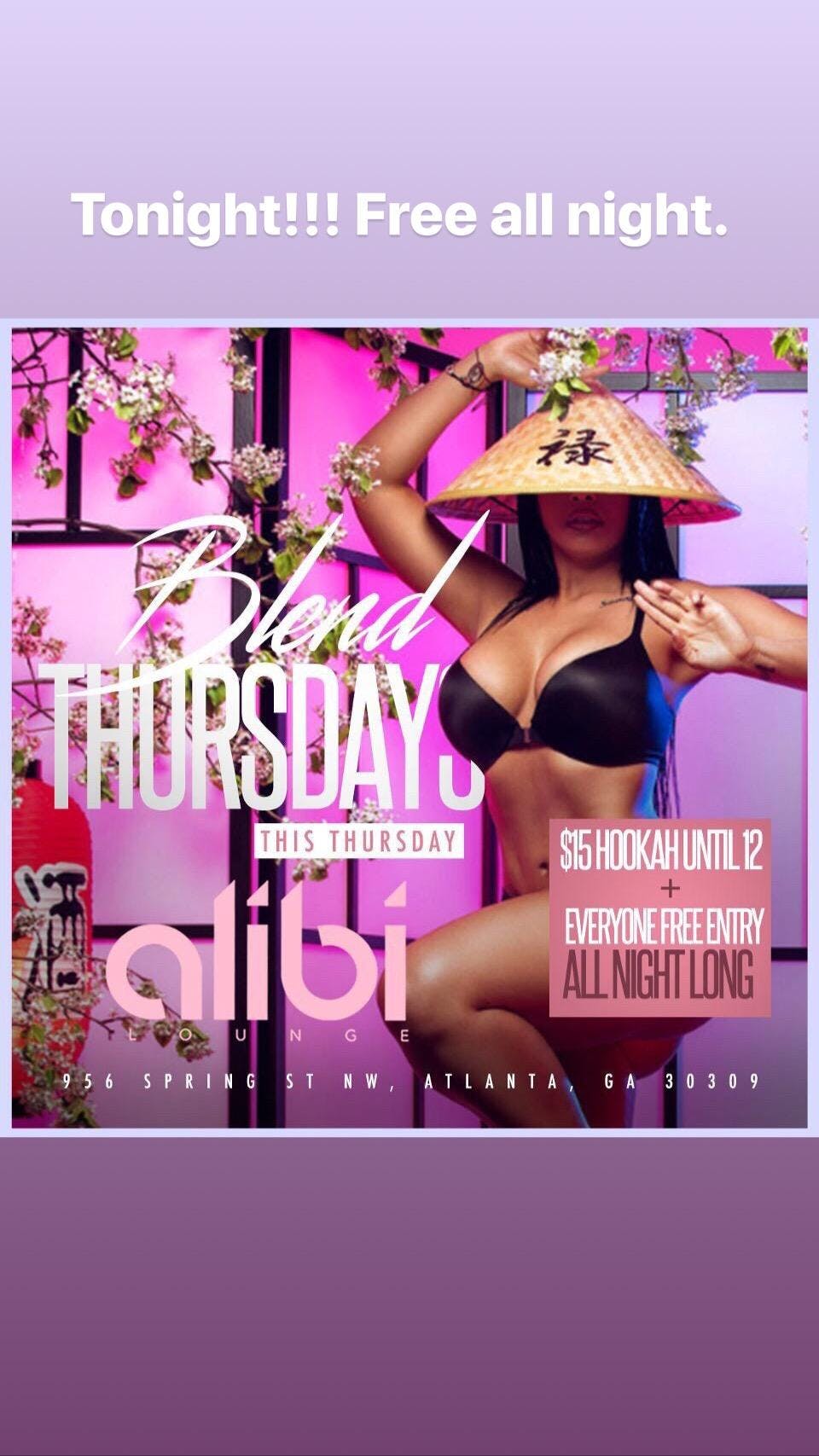 Blend Thursdays (Alibi Lounge).


About event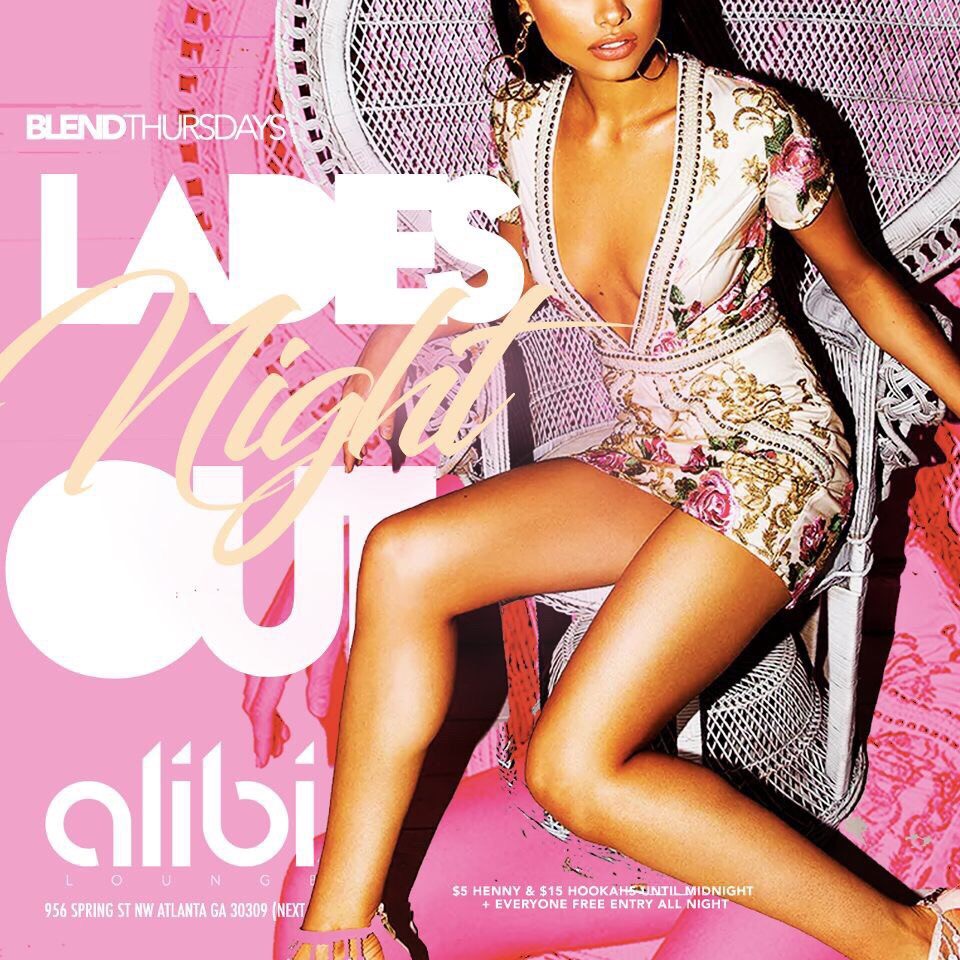 Dino presents "Blend Thursdays."
Ladies & Gents Free every Thursdays.
International  music.... Afro Beat, reggae, soca, reggaeton, trap, hip hop & rnb, all mixed into "Blend Thursdays" at Alibi Lounge.
$15 dollar hookahs until midnight, with drink specials and bottle specials for any type of celebration. 
Contact 678.338.0197 for any inquiries.