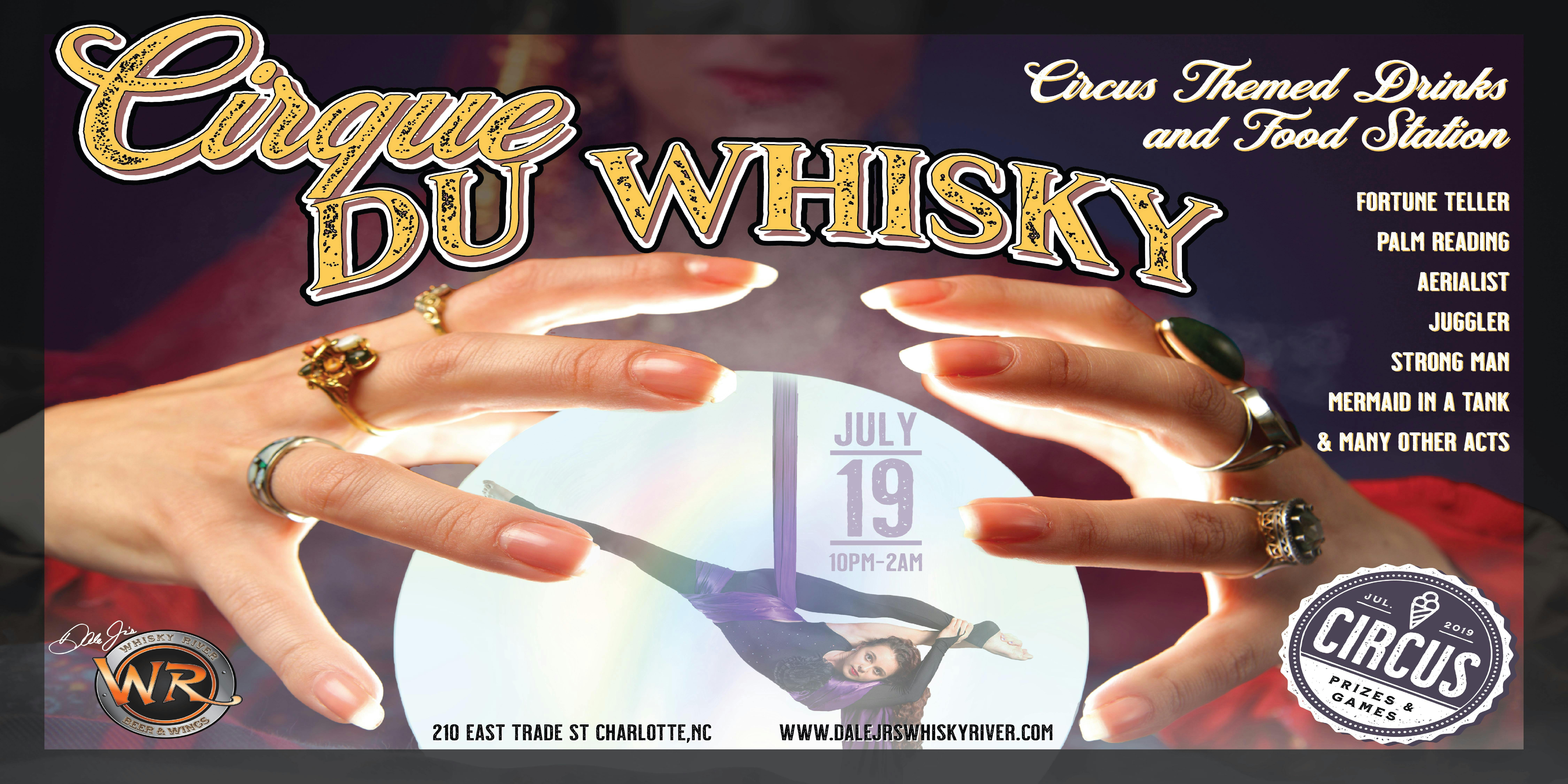 Cirque Du Whisky 2019


Dale Earnhardt Jr.'s Whisky River at the Epicentre
About event
The circus is in town and we feel like clowning around! Join us for our 3rd Annual Cirque Du Whisky on Friday, July 19th at 10pm!
We'll have an aerialist perform two sets floating over our dance floor, circus themed games with prizes, a fourtune teller, a mermaid in a tank, a strong man, and some delicious snacks!
DJ Boss Austin will be supplying the soundtrack to a perfect night at the circus and all of our staff members will be dressed to impressed in their Cirque Du Whisky gear!
21+ Event