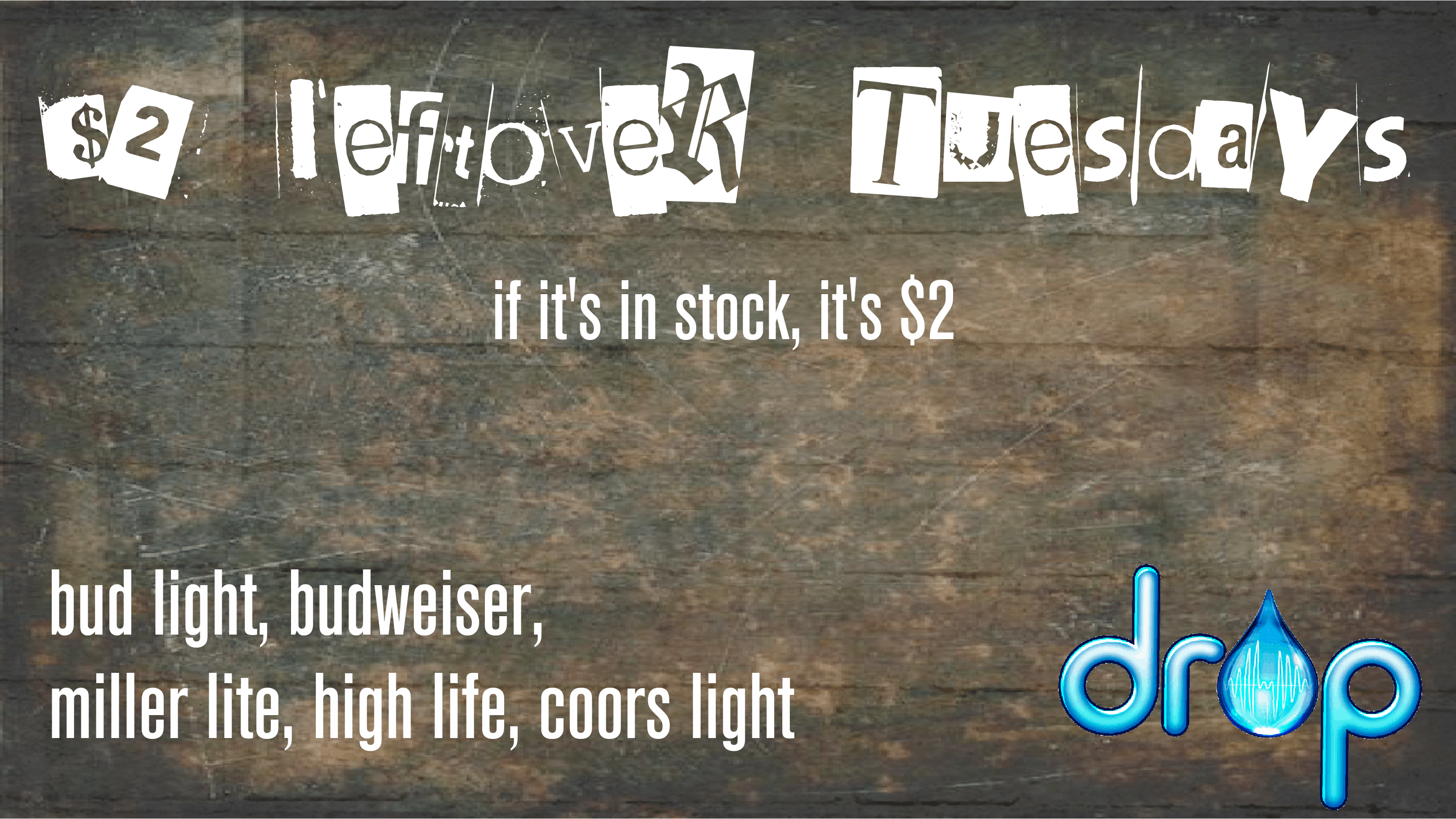 $2 Leftover Tuesdays - All domestic beer $2


About event
Every Tuesday night, we have $2 domestic beers and NO COVER all night til 4 AM. Grab a bite to eat at La Roccia Italian Restaurant and Pizzeria and then come ruin your Wednesday morning with us! We play top 40 popular and indie dance tracks all night!
For more info and reservations, email info@dropchicago.com.
By RSVPing to this event, we will add you to our VIP email list with special events, discounts, and free parties in your inbox!