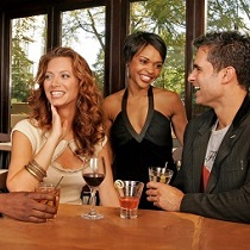 USA CBD Expo


Las Vegas Convention Center - South Hall S4 A-B
How to find us
You can find us at the Las Vegas Convention Center South Hall S4 A-B. For any questions, please email media@usacbdexpo.com
About event
*LIMITED TIME OFFER, use code
LOVE50
for
50% OFF
your ticket at checkout
HERE
*
The Nation's Largest CBD Event is coming to Vegas! USA CBD Expo succeeds in concentrating the entire CBD and Hemp industry into one comprehensive, all-inclusive event.
Take advantage of exclusive networking for business owners!
See celebrity CBD/hemp company owners, such as Ronnie Ortiz-Magro, Dan Bilzerian, Anthony Sullivan, Kyle Turley, Shayna Taylor, Dara Torres, and many more!
Passionate about the industry and would love to work in it? Our Career Recruitment is designed to pair you with your dream job, and provide an easier path to a profession you are passionate about
Looking for an after party? Any attendee of USA CBD Expo gets priority line access, one complimentary drink and admission to TAO on 2/13 and Marquee 2/14 by showing their badge!
Don't miss out on USA CBD Expo Vegas!
Need even more reasons to attend? Check out our latest USA CBD Expo in Miami!
This event is for ages 18+ only.