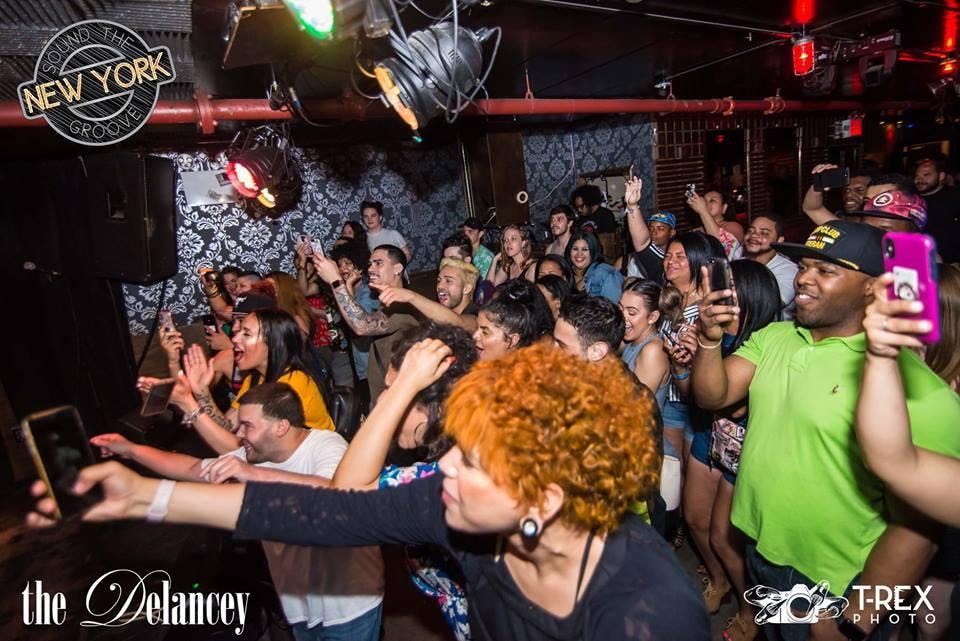 21+/ Sound The Groove | The Delancey NYC [New York, NY]


About event
| 21 & OVER EVENT | LIVE MUSIC FROM 6 - 11PM |

Sound The Groove is proud to return to The Delancey NYC! Join us for an amazing night filled with live music!

Line Up & Additional Info can be found at www.soundthegroove.com!

| Sound The Groove | The Delancey | Eventbrite |
| $15 Advance | 21 & Over Only |

Please Note: Tickets are always cheapest when purchasing through a performing artist. Tickets are also available online and at the door, but they are often more expensive and subject to capacity. Support local music!