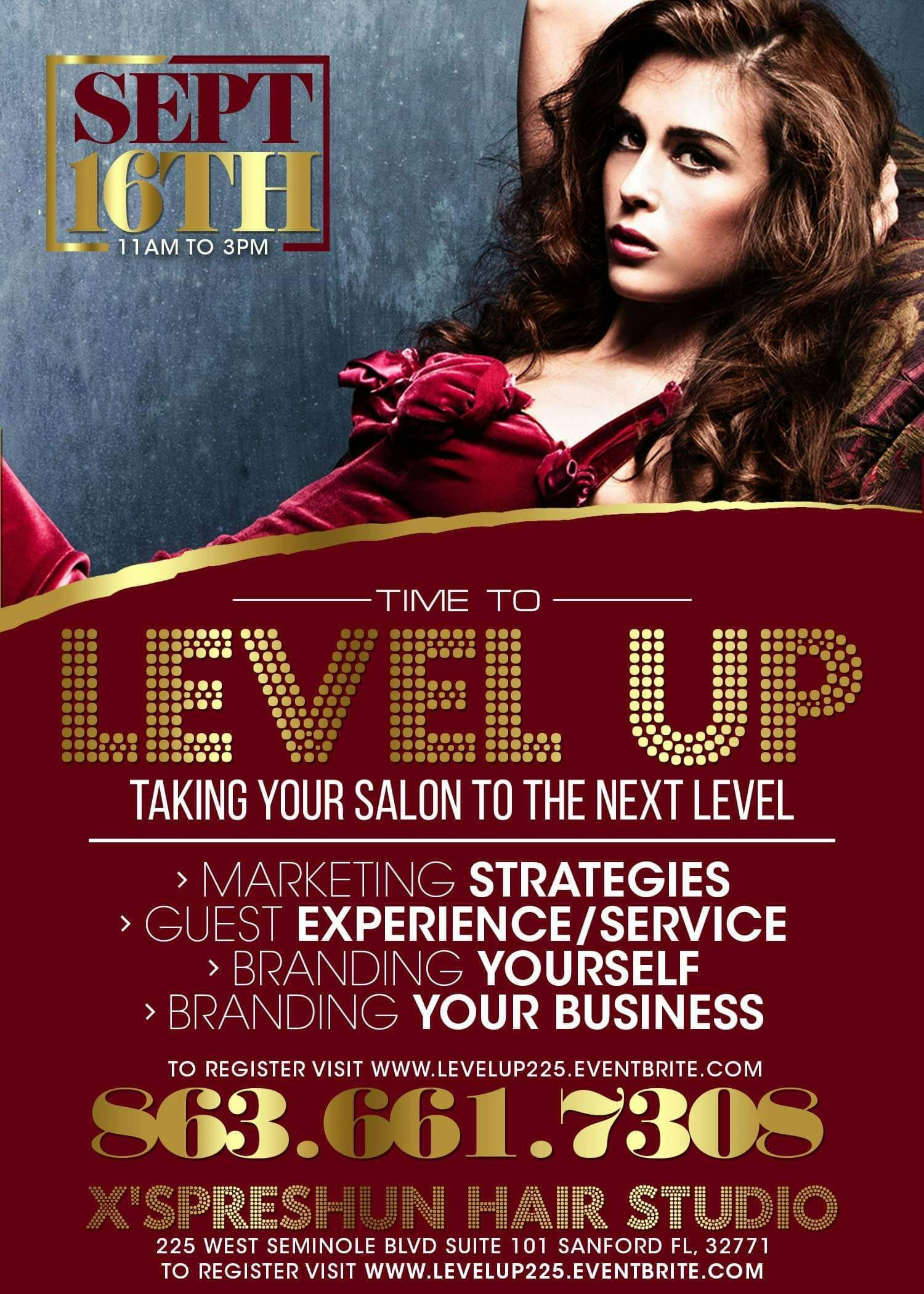 LEVEL UP


X'Spreshun Hair Studio An Aveda Exclusive Salon
About event
This 4 hour course will l cover the 5 major areas needed to increase your  Revenue.
This platform is being used by $200k a year stylist and  Beginning stylist.
We will show you hard numbers from stylists that have taken this course, with some  Revenue have increases 300%..
 Implementing this course into your business, will take your business to the next level..
ITS TIME TO LEVEL UP