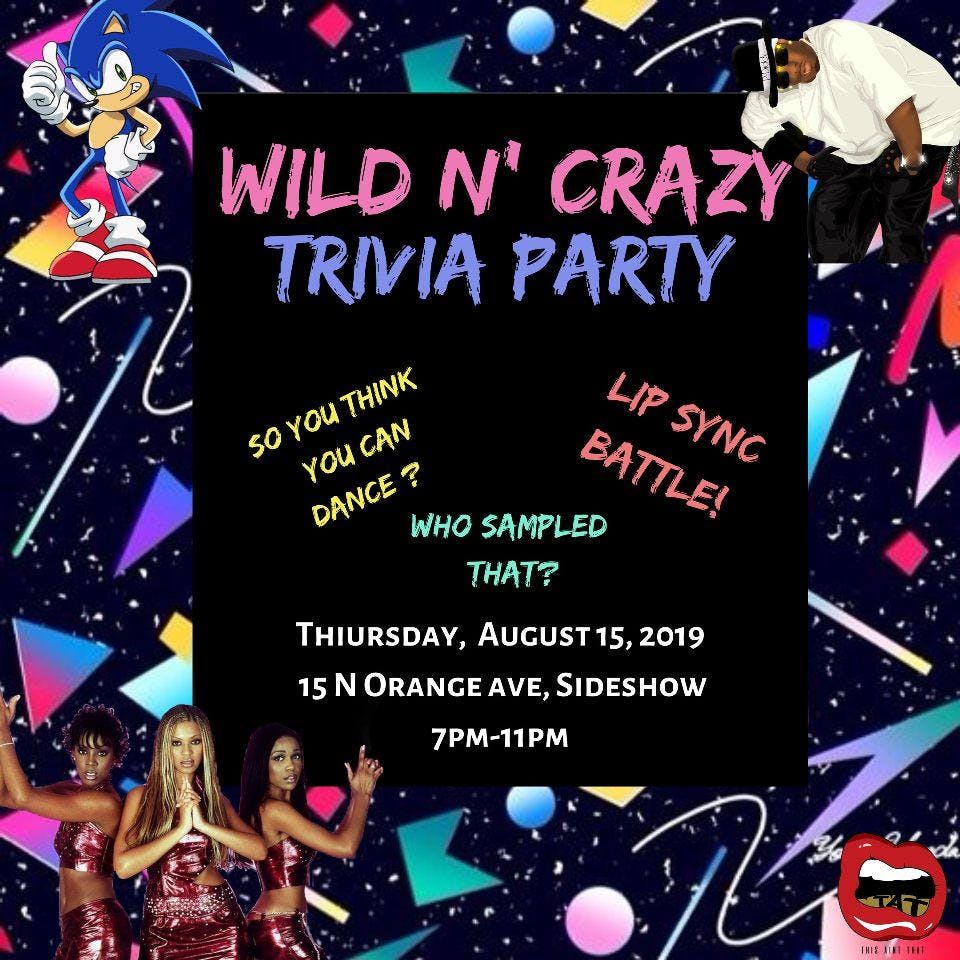 This Ain't That Presents: Wild N' Crazy Trivia Party


About event
It's been a while, but the dopest trivia night is back and better than ever! Our vets know the drill, come out with 3 of your smartest, most fun, friends and meet us at Sideshow for another edition of Wild N' Crazy Trivia!
For the newbies, this is Trivia Night with a twist! There will of course be trivia questions but also interactive activities. Think of your typical Trivia Night on steroid! So bring a team of four and we'll bring you a good time!
Also! We will be collecting school supplies for local students so come and give back!