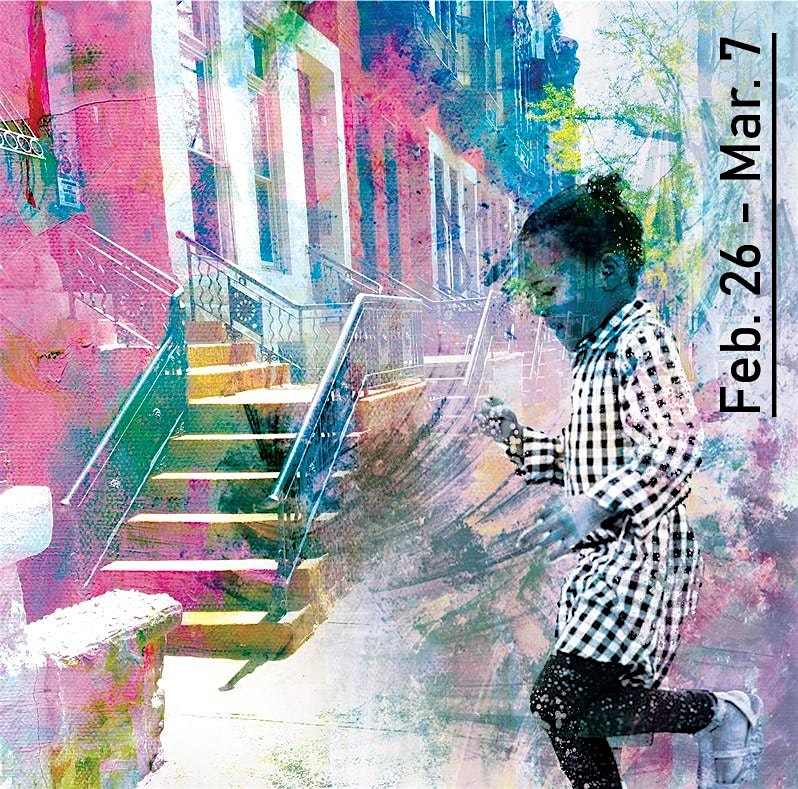 Friends Theater Club: Renaissance in the Belly of a Killer Whale


About event
Renaissance in the Belly of A Killer Whale
by Jaylene Clark Owens, Hollis Heath, Janelle Heatley, and Chyann Sapp
Meet Bridget, Shayla, and Toni; three women who chronicle the gentrification of their beloved Harlem, journeying through the streets, history, landmarks, and changing culture of their neighborhood. Through a fusion of theatre, dance, song and spoken word poetry, Renaissance will draw you into these women's youthful stories in deeply moving and uproariously funny ways.
After Wilma HotHouse actor Jaylene Clark Owens posted on Facebook about the burgeoning gentrification of Harlem in 2010, she was asked by a former teacher to expand the post into a spoken word play. It featured the titular line, "Harlem is looking more and more like the belly of a killer whale." Owens teamed up with fellow Harlemites Hollis Heath and Chyann Sapp, along with Janelle Heatley, who hails from the Bronx but was actively involved with the Harlem community, to create the full length piece, which premiered at the American Negro Theatre at the Schomburg Center for Research in Black Culture in 2011. Renaissance has received dozens of presentations across the Northeast, most recently a successful limited engagement at Theater Horizon.
Following the Wilma's much-praised 2018 production of HotHouse Affiliated Artist James Ijames' Kill Move Paradise, Zizka is proud to continue that tradition of showcasing Wilma HotHouse Company's multi-talented members. She notes that Renaissance "has a vital energy. I love how these three women bring their humor, energy, and sarcasm into a very serious subject that every city, particularly Philadelphia, is grappling with."
Directed by Jaylene Clark Owens
Running time: Approximately 1 hour and 20 minutes.
Discounted Friends Tickets for $30.