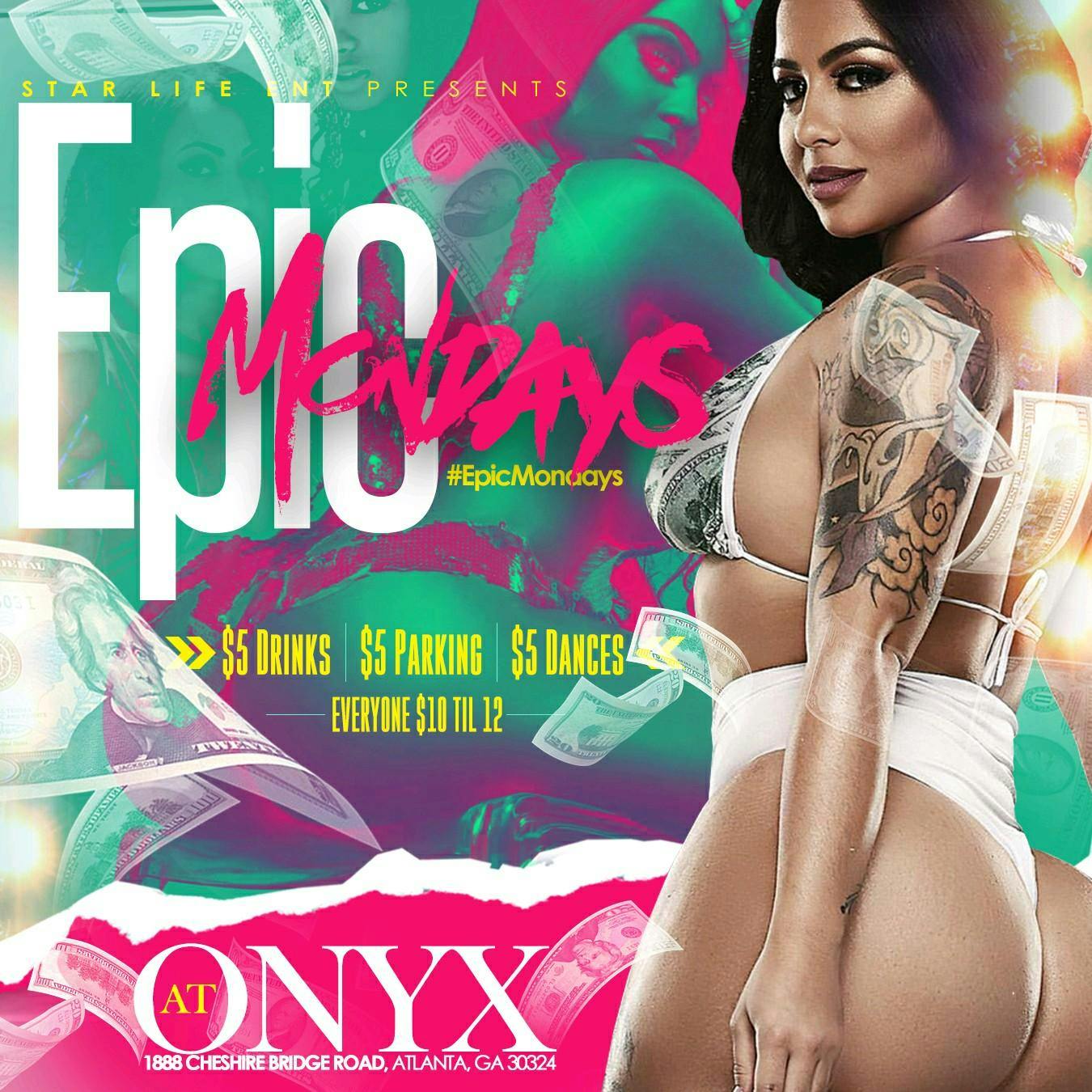 "Epic Mondays" ($10 entry until midnight). ( Onyx ATL)


About event
         The all new "Epic Mondays" at Onyx ATL. The home of the " $5 to $5." $5 dollar entry and $5 dollar                                                                             parking. 
                   Welcoming all independant artists, young professionals, EVERYONE! 
                              Amazing prices on food and drinks on  a Monday night.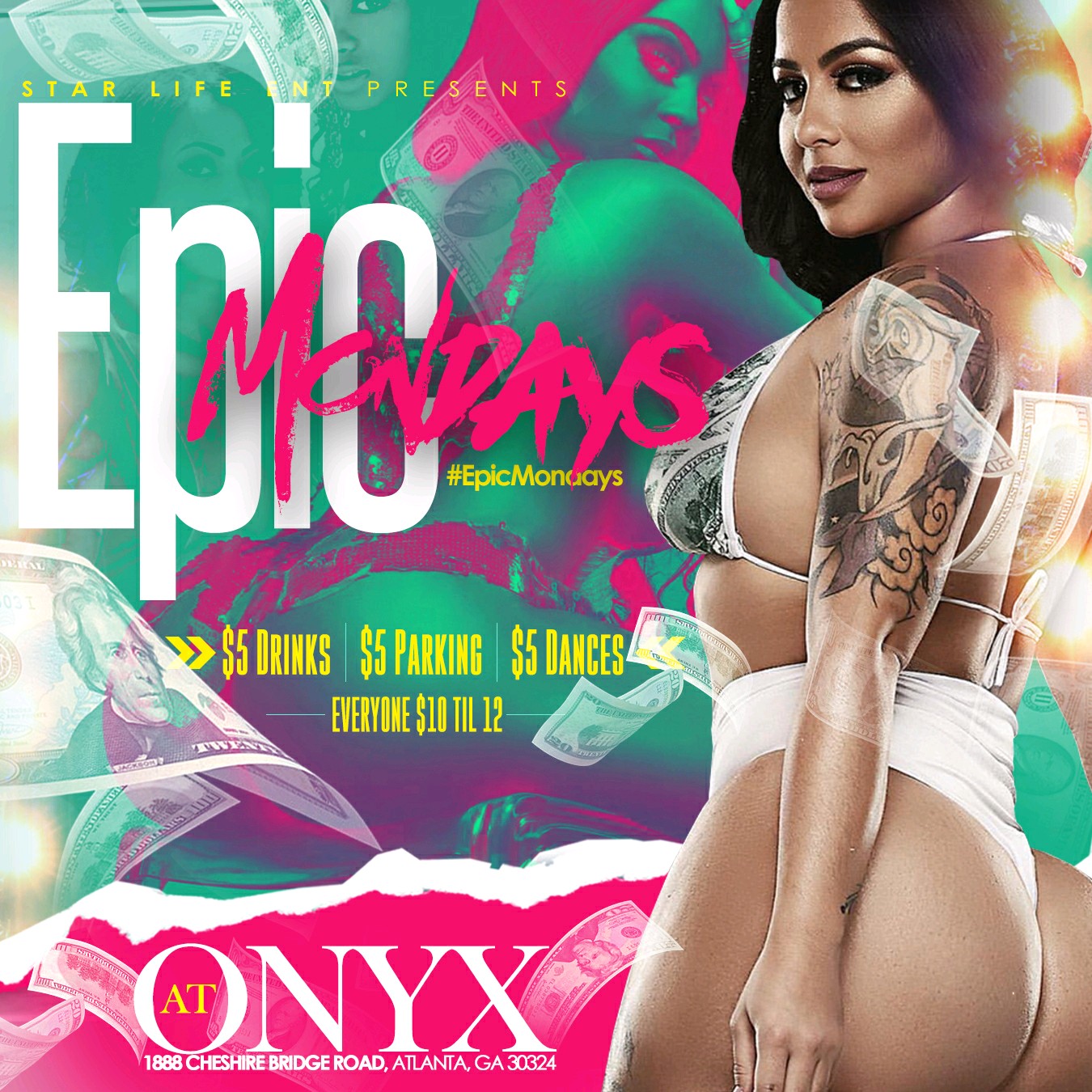 CELEBRATING A BIRTHDAY OR A SPECIAL OCCASION TEXT 678.338.0197 FOR PRICING.