Who we are
The Fun Singles throws weekly get togethers. We have a lot of fun, and you can be a part of it! Our events bring together single professionals who are interested in expanding their social circle.
Meeting new people can be intimidating. Our goal is to make it as fun and easy as possible. We host social mixers, speed dating events, game nights and other fun activities in a fun & no-pressure environment.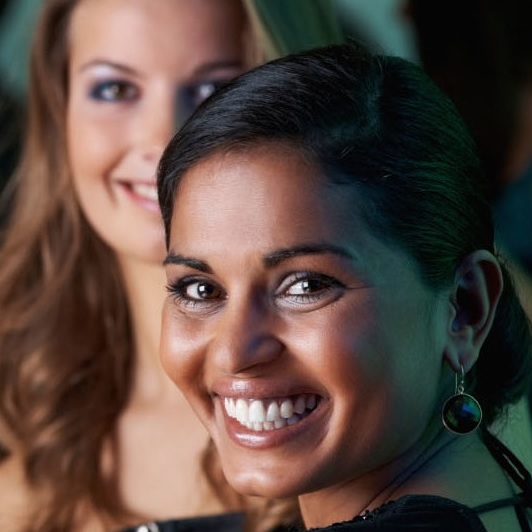 What to expect
We choose a popular local venue and throw a party. Event hosts facilitate the events and create a welcoming environment. Our most popular events are happy hours, social mixers, and speed dating. Food and drink are available for purchase, see the event details for more information.
These events offer single professionals the opportunity to meet like-minded people and expand their social circle. Each event offers a unique structure and theme so you can choose where you feel most comfortable. The casual, friendly atmosphere at each event makes it easy to socialize. Choose an event that sounds right for you, show up, and meet some new friends!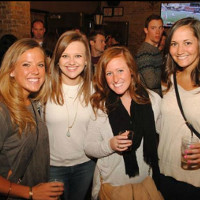 Happy Hour
Our happy hours are held at popular venues that have unique happy hour menus. Single professionals show up and socialize while enjoying a beverage of their choice. These events are great for those who are new in town or want to expand their social circle.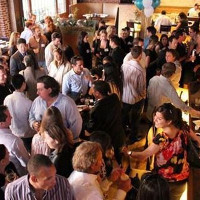 Mixer
Mixer events are similar to happy hour events but these events include an ice breaker conversation starter, which allows you to meet everyone in the group! You don't have to worry about the pressure of how to strike up a conversation. Mixer events are great for those who want to find someone to adventure with or make new friends.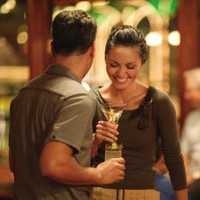 Speed dating
Speed dating events allow you to meet 8-12 singles in your age range for 5 minute mini dates. This allows you to get to know each person and gauge the chemistry. Speed dating events are great for those who are actively dating.
How is it different?
With us, you pay one and attend multiple events. We understand that it may take a few events for you to feel comfortable opening up. We are dedicated to helping you make genuine, lasting connections in your community.
Part of creating lasting connections is communicating outside of events, but asking for someone's phone number can be intimidating. If you left an event without getting contact information for someone you thought was amazing, no worries! Our website and app allow you to connect with people you met at an event. We do our best to ensure you have no missed connections.
For our Speed Dating events we even offer a Match Guarantee - if you don't meet someone you're interested in, you get a free ticket for the next Speed Dating event. Our goal is to make dating fun, easy, and comfortable.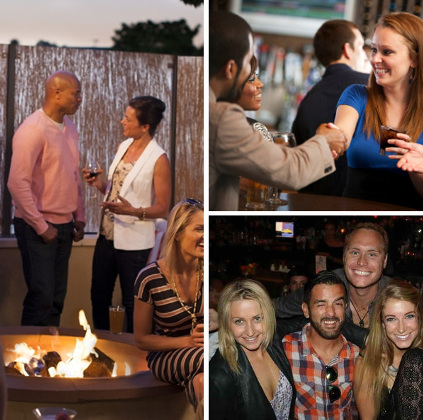 Better than online dating!
Most of us have tried dating apps or sites and know how time consuming and frustrating it can be. It is virtually impossible to gauge chemistry by looking at pictures or reading a profile. You may spend weeks chatting with someone online only to learn that you don't connect in person.
We think going out and socializing is much more fun than wasting time swiping and messaging. Our events allow you to get a feel for the connection right away, because we value your time! Come join us so you can finally say goodbye to worrying about what emojis to use or how long to take before you respond.