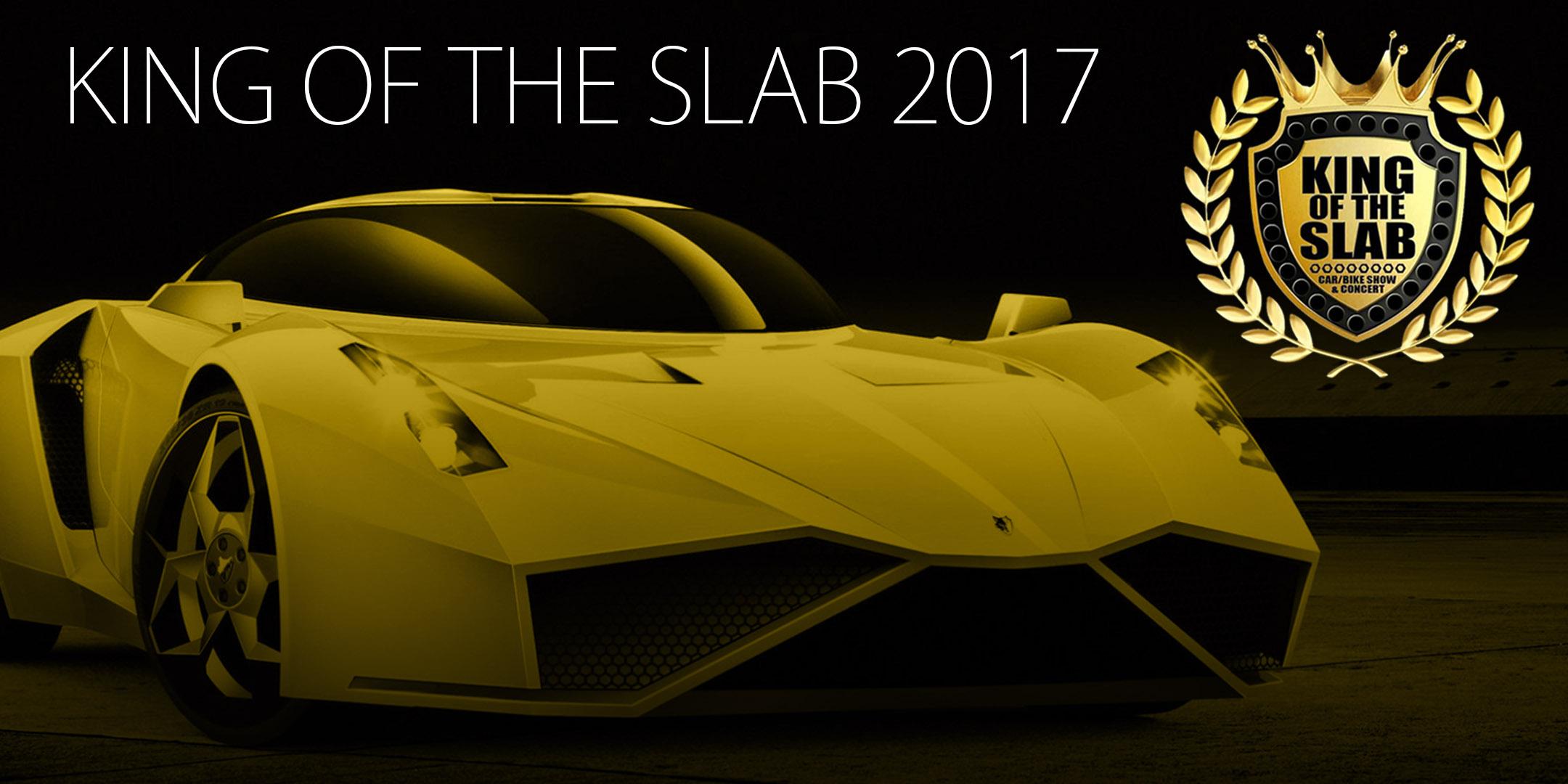 2017 KING OF THE SLAB PERFORMANCE & VEHICLE REGISTRATION (ARTIST|CARS | BIKES | TRUCKS)


About event
2017 King of the Slab | Vehicle Registration - Dallas, TX | Limited  to 10 Vehicles Only | In order to join the competion you must register at least 5 or more vehicles | Set-Up time begins at 9:00am | All Vehicles must register for approval in the King of the Slab Car Show & Competition.
For special request and information Contact Us 
kingoftheslab@gmail.com - 929.400.7522 - 214.612.3236
CLICK HERE FOR REGULAR ADMISSION TICKETS
All Ticket Sales Are Final. No Exchanges or Refunds.