About event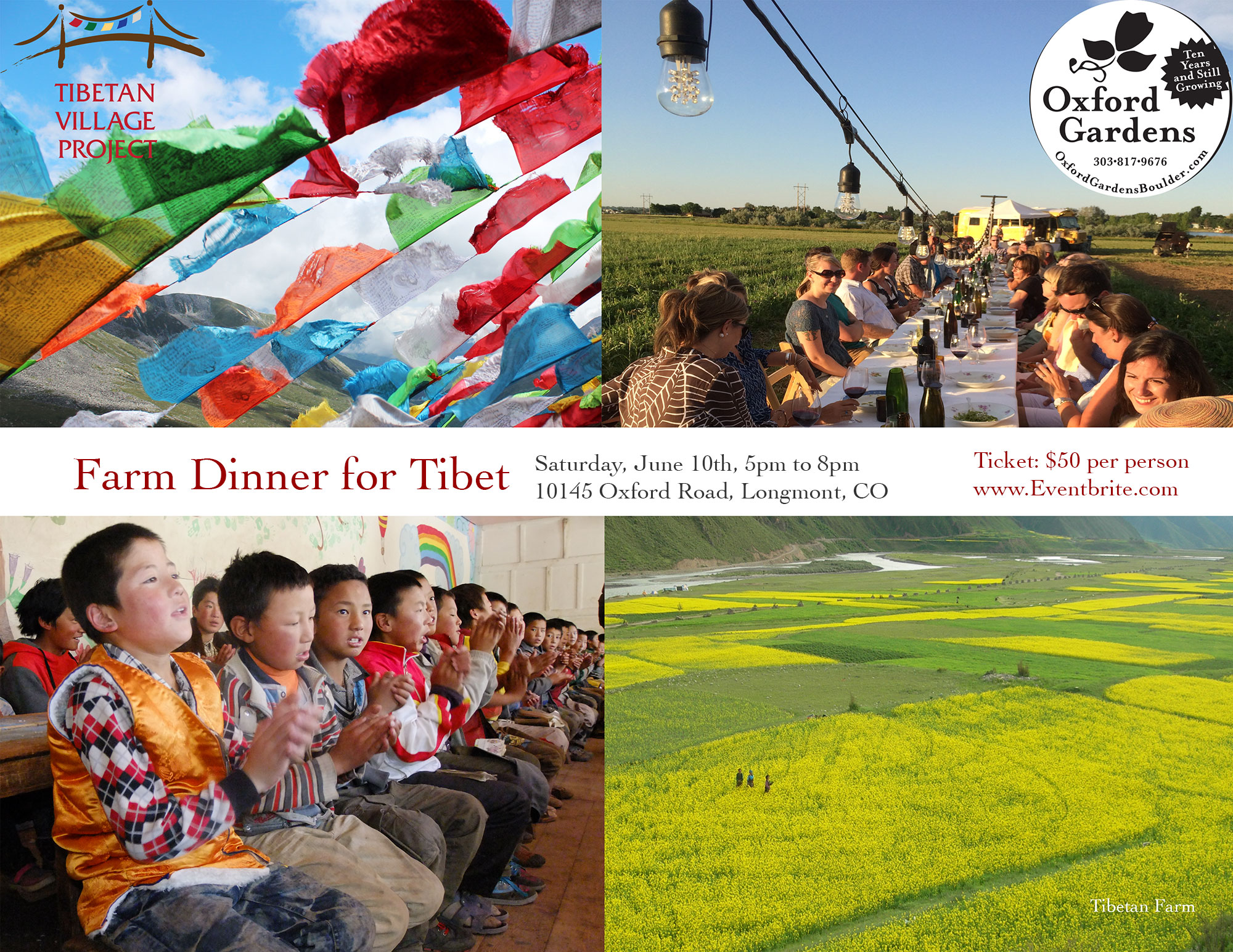 You are cordially invited to "Farm Dinner for Tibet," a benefit dinner at Oxford Gardens farm in Longmont to benefit the Tibetan Village Project. The evening is a celebration of cultures, and includes a delicious dinner, wine, music and auction. Dinner will begin at 6:30pm, and will be served in a beautiful outdoor setting, with almost "Tibetan" views of the mountains. 
Where Money Will Go
We believe education is the investment that Tibet needs most. Through one-on-one sponsorship, TVP's Scholarship Program supports promising students who are pursuing higher education in colleges and universities in Tibet with a goal of becoming entrepreneurs, doctors, farmers, dentists, teachers, and lawyers. In 2016, TVP provided scholarships to 75 students and it plans to provide scholarship to 80 students in 2017. You can be part of this effort by sponsoring a student of your own at $900 annually or contributing to the general scholarship fund.
Reserve a Table
Please join us by purchasing a table for 4, 6, or 8, or $50 per person for however many seats you wish. If you are not able to purchase a table of your own, you can support us by inviting your friends to fill a table, and you will be recognized as a table host of the evening.