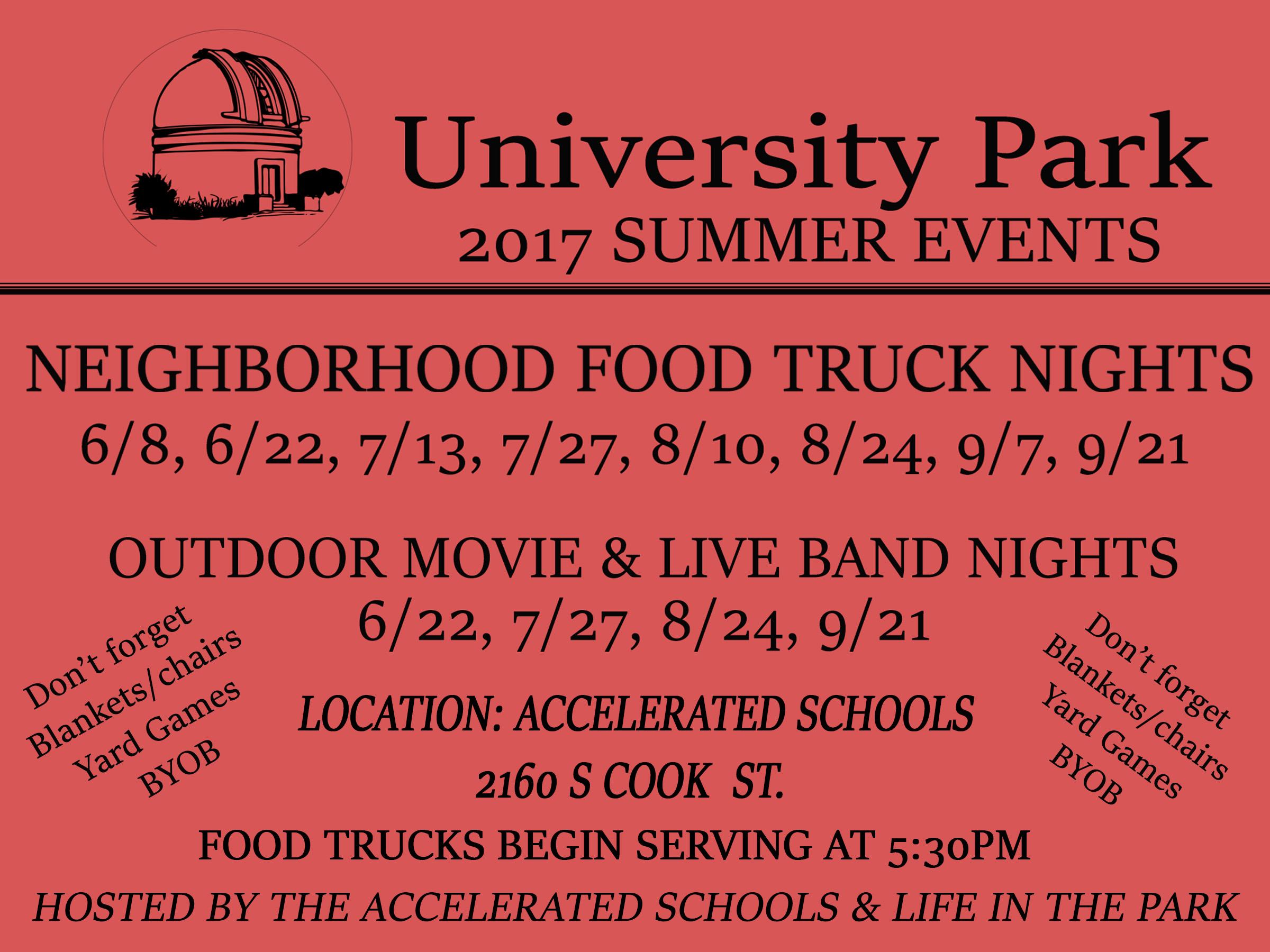 UNIVERSITY PARK NEIGHBORHOOD FOOD TRUCK NIGHTS


About event
The second and fourth Thursdays of the month in June, July, August and September the food trucks will be coming to the neighborhood for some amazing neighborhood eats and awesome neighborhood connection time!

The last Thursdays of the month we will be adding live music and and an outdoor movie!

DATES:
FOOD TRUCK NIGHTS ; 6/8, 6/22, 7/13, 7/27, 8/10, 8/24, 9/7, 9/21
FOOD TRUCK, LIVE BAND AND OUTDOOR MOVIE NIGHTS
6/22, 7/27, 8/24, 9/21 



FOOD TRUCKS BEGIN SERVIING AT 5:30PM
** DON'T FORGET TO BRING BLANKETS/CHAIRS, YARD GAMES, BYOB
* We will be accepting Sponsorships for these nights to pay for live band and movie company. We only allow one business per night to sponsor. Please reach out if your interested in learning more about what the sponsorship will include. avery.holder@n2pub.com
THANK YOU TO THE ACCELERATED SCHOOLS FOR HOSTING US!