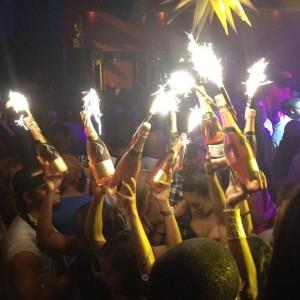 VIP PARTY PACKAGE FOR KING OF DIAMONDS MIAMI (OPEN BAR,PARTY BUS AND VIP ENTRY)


About event
MAKE SURE WHEN BUYING TICKETS FROM EVENTBRITE FOR THIS EVENT YOU ARE PURCHASING FROM A REAL COMPANY, AND NOT JUST A PERSON WHO HAS POSTED AN EVENT!!!!  make sure you know who you are buying tickets from.
Miami Turn Up Entertainment LLC (www.miamiturnupent.com) is a reputable and trusted south beach nightlife promotion company We take your nightlife experince to the next level without spending thousands of dollars or waiting in line for hours. We have hosted thousands of events throughout our years in operation and strive to give our guests top of the line customer service. We are the only South Beach promotion company with references and that guarantees entrance to the clubs.
PLEASE READ COMPLETE LISTING!
GET READY TO TURN UP WITH OUR OFFICIAL KING OF DIAMONDS MIAMI ALL INCLUSIVE PARTY BUS PACKAGE!
WHATS INCLUDED:
- OPEN BAR 10-12 (UNLIMITED MIXED DRINKS)
- ROUND TRIP PARTY BUS TRANSPORTATION (TO AND FROM KING OF DIAMONDS)
- EXPRESS VIP ENTRY, NO LINES NO WAITING NO DEALING WITH DOORSTAFF (ENTRY INCLUDED)
The package price is $65 per person. the ticket listed here is $20 per person to reserve your spot for the party bus. The $45 per person balance is due upon arrival to the open bar location the night of your event.
PLEASE NOTE:  To reserve for our event you do not need a PayPal account. Payments can be made by debit card, credit card or PayPal.  After choosing your ticket (s) and selecting "Pay With PayPal"  you can pay by using debit or credit car as a guest without signing up or signing into PayPal.
AFTER RESERVING PLEASE TEXT 914-437-4076 FOR YOUR RESERVATION CONFIRMATION
*Open Bar location may vary depending on club selection, the balance due at the open bar may change for holiday weekends/preformances/guest apperances and special events. You can find a complete list of terms HERE
For more information, photos of past events and references you can visit our website at www.miamiturnupent.com