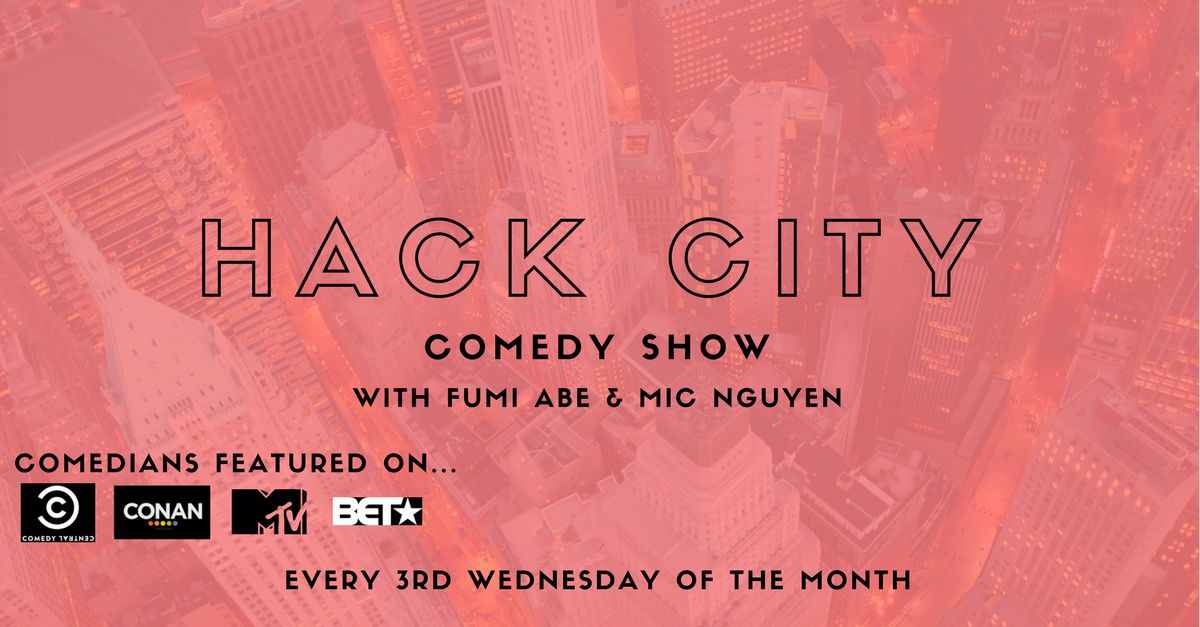 FREE CREPES + COMEDY! - HACK CITY COMEDY SHOW (f.k.a Summer Camp Comedy)

Wednesday, Apr 19, 6:30pm

About event
Free Crepes? Comedy? City life? What more is there?

Fumi Abe (MTV Decoded) and Michael Nguyen (Someecards) present Hack City comedy show, featuring some of the best up-and-coming comics around. Join the two as they host one of NYC's most diverse comedy show, featuring comics from MTV, Comedy Central, and your Twitter feed. This month's Hack City line up:
Katie Hannigan (Caroline's on Broadway) 
Peter Revello (New York Comedy Club)
Janet Hyde (Female Comedians with Tits)
Aminah Imani (Comedy at The Knitting Factory)
and special guest Langston Kerman (Featured in HBO's "Insecure")
*All seats are first come first serve! Seating is limited!
Hack City Comedy occurs at Black Cat LES, 172 Rivington at Clinton St. Free admission and crepes! Doors at 730 p.m., show at 800 p.m. Easy access off the Delancy-Essex Street F or JMZ.
Follow us at HACK City Comedy on Facebook!