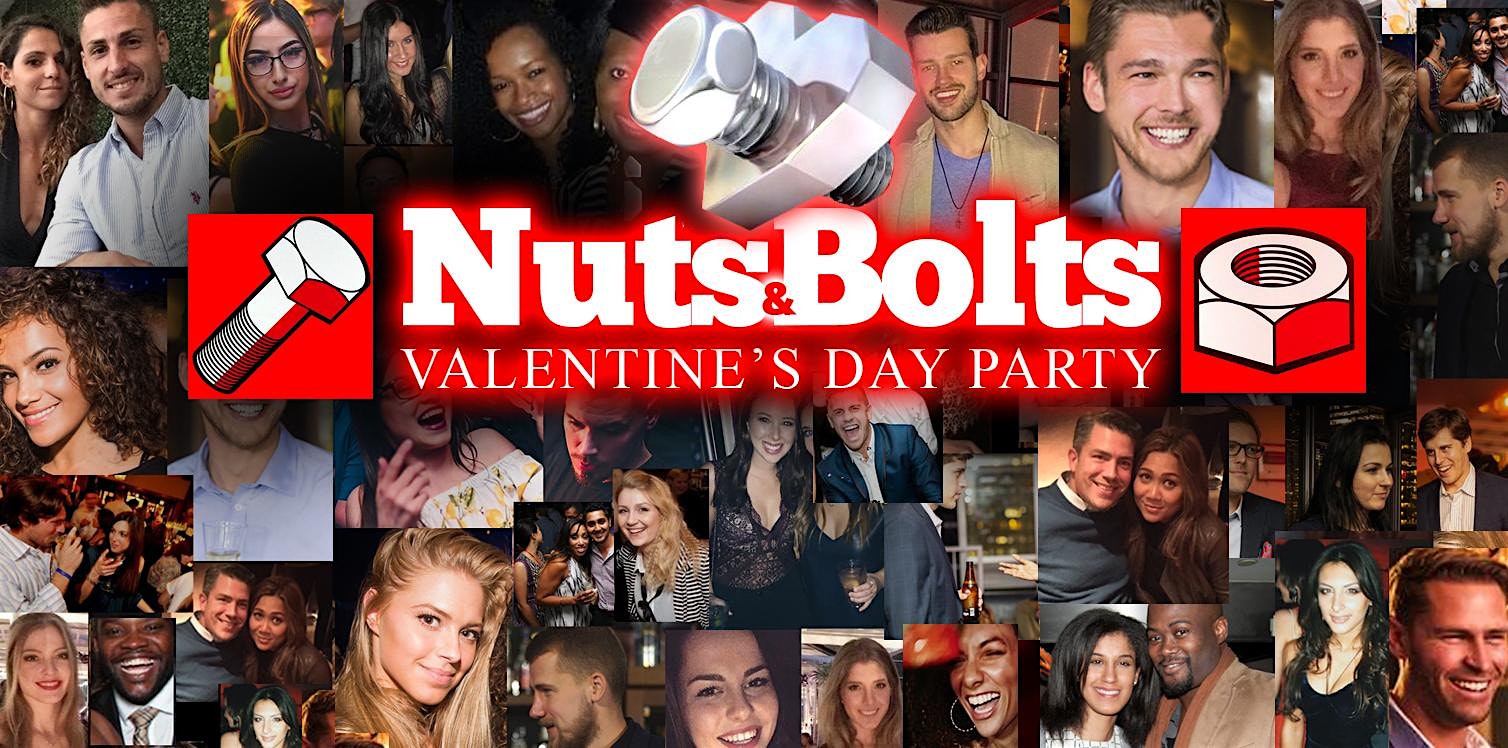 Nuts & Bolts Singles Valentine's Day Party


About event
Come on out this Valentine Day and mingle with lots of other fun, friendly singles. Sip cocktails, listen to great music and possibly meet your valentine!

QUICK NOTE: THIS IS A PREPAY ONLY EVENT. YOU WON'T BE ABLE TO PURCHASE TICKETS AT THE VENUE DOOR.
HOW IT WORKS...

• Women get nuts... Men get bolts.

• While mingling, you'll be trying to find the nut/bolt that fits with yours. You will have multiples matches in the room.

• Every time you find a match, you'll get a raffle ticket from the event host for a chance to win prizes.

• Then you can get out there and find more matches for more chances to win prizes!

This is not overly structured/rigid. You can feel free to relax and mingle at your own pace.

TICKET PRICE WILL BE GOING UP TO $45 AS EVENT TIME APPROACHES
* Suggested Age Range: 20s, 30s & 40s
* FREE APPETIZERS Until 9:30
* Drink Specials!
* Great Music!
* Arrive Any Time
* Prizes Will Be Raffled Off!
* Drink Specials Available At The Bar
* We expect Over 150 Singles Attend!
* Typically 75% of Attendees Come Alone (25% bring friends)
* Dress Code: Neat, Professional and/or Stylish - No t-shirts, tank tops, baseball caps or gym attire
* Icebreaker To Win Prizes
An email we received about one of our recent events: "Thank you so much for throwing such a great event. The crowd was really great and everyone was super friendly. As a busy professional I don't get that much time to get out and meet people so it was nice to be in such a relaxed environment around people my age. Event well done!" - Danielle, NYC