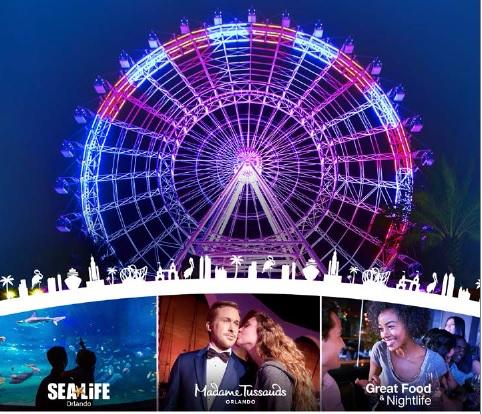 Hearts of Reality: I-Drive 360 Event


I-Drive 360, Home of the Coca-Cola Orlando Eye
About event
Hearts of Reality/I-Drive 360 VIP EVENT!
Join the hottest reality stars from Survivor, Big Brother, Face Off, The Amazing Race and MORE as they experience ALL that I-Drive 360 has to offer! (see www.heartsofreality.com for a full list of reality star guests)
Your VIP ticket includes-
Admission to:
Madame Tussauds Orlando
SEA LIFE Orlando
The Coca Cola Orlando Eye
Skeletons Museum
AND... Lunch from Sofra Mediterranean Cuisine
PLUS... FULL VIP access to the private courtyard party!
The reality stars will be in attendance from 11am-2:30pm, but your ticket will grant you access to the attractions ALL DAY!
IN ADDITION your ticket will get you discounts at all of the restaurants and stores for the entire day!
VIP Tickets are just $60 per person (a $110 value)
A VERY limited number of PLATINUM VIP tickets are also available for $75 per person. Platinum VIP ticket holders will enjoy red carpet access to the celebrity green room beneath the Coca Cola Orlando Eye, a premium lunch buffet from Sofra Mediterranean Cuisine, photo ops, and VIP access to ride The Coca Cola Orlando Eye! PLUS all of the benefits of the VIP tickets!
Order your tickets today! This special deal is only available through August 5th! A portion of the proceeds will benefit GKTW Village.