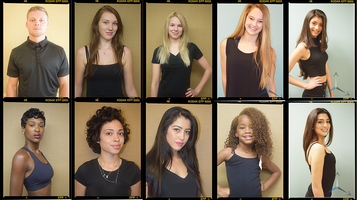 New York Model Review Models In Training


About event
MODELS IN TRAINING
NON AGENCY REGISTERED MODELS 
Traning / Review 
we strongly recommend models to register 
in a training class before the open call. 
www.fashionmodelsacademy.com
- New and Experienced Models
- Male and Female Models 
- 18 - 27 years old 
Note: This Casting call will select the last two models. One male and two female models for the fashion show presented by Texas Model Management - New York -

We are super thrill to have such a great sign up for our Fashion Week Casting Call ! Like any casting call there are limited spots left. Many of the open spots will go to the models that will be going thru their Modeling Academy Training to help ensure a flawless event and as a Thank you to them. With that in mind we have remaining 3 spots that we are hoping to fill with 3 Amazing go-see at the casting call.
We currently have available in our Modeling Academy Training to give coaching and practice for this event and many future events.
Attractive female & male runway models

Height: 5'10" and taller in bare feet 

Height 5'7" to 5'9" for editorial or runway

Dress size 0-2-4

Must be healthy, in good physical shape

Clear unblemished skin 

Straight white teeth

No tan lines

You will be asked to walk

We will ask to see your legs, arms and upper back (to see if you can model open back gowns)

Pair of high heels, shorts or bathing suit

If under age 18, please bring a parent or guardian to the casting, (Registration at model review required)

Each model must attend an in-person casting, even if you have worked at our past events