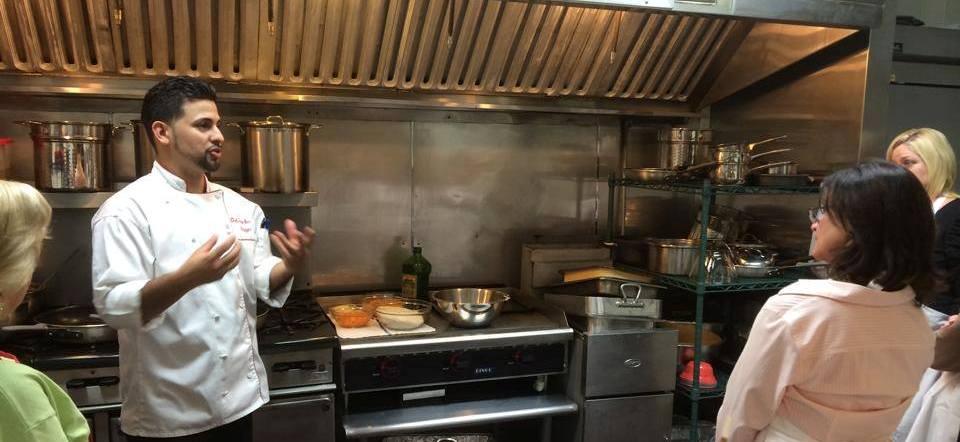 Chef Jorge cooks a Cinco de Mayo Celebration Dinner!


About event
It's a Cinco de Mayo evening at Kitchen 19 and Chef Jorge is preparing an upscale, fresh meal that features Mexican cooking at its best!  Join the class as our favorite guest chef prepares a Chipolte Mahi Mahi Burrito Bowl with Coconut Lime Rice and Strawberry Mango Salsa.  This over the top burrito bowl hits all the marks in flavor, visual appeal and healthy clean cooking.  Chef Jorge will take you through each step in preparing this stunning creation --
Choosing and grilling Mahi Mahi
Prepping the fresh ingredients hersbs and fruit for the salsa
Preparing perfectly done rice with a delicous coconut lime flavor
Preparing fresh guacamole
Grilling corn with a lime and cotija  cheese butter
Assembling this complete dinner in a bowl made of a tortilla
Chef Jorge will also demonstrate how to prepare a delicious, fresh marguarita to drink with tonic or bring your own sprits to spice it up!  
Enjoy some chips and guac upon arrival  and then enjoy the finished Mahi Mahi Bowl with the class when completed.  
This recipe and beautiful picture was 'borrowed' from the Half Baked Harvest Food Blog which we recommend for great recipes, instructions and pictures to inspire your healthy cooking and eating,