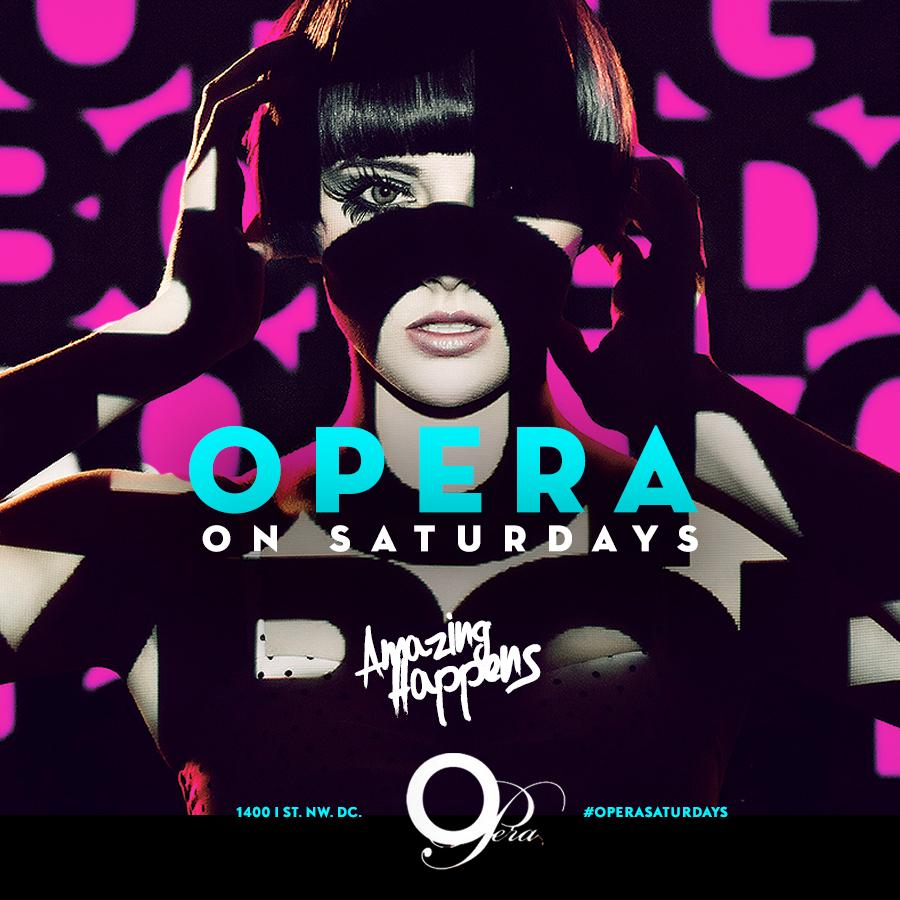 #GrandSocialSaturdays at Opera DC


About event

  #GrandSocial Saturdays
@OperaDC DJ Stevo + DJ Maravlous

at OPERA DC
P 
 FAQ----------------
***Free admission is not valid on holidays***
(Q) Where is Opera Located?
(A) It is located near 14th and K St NW DC.  1400 I St NW DC.
(Q) Are there age restrictions
(A) Must be 21+ Years of Age or Older with Valid ID
(Q) Is the ticket price going to change?
(A) YES, the current pricing is an early ticket promotion.
(Q) Can you pay admission at the door?
(A) YES, however to avoid long lines, increased prices and guarantee admission, advance purchase is STRONGLY recommended.
(Q) Is there a dress code?
(A) We will STRONGLY enforce a STRICT stylish. Management reserves the right to deny entry for attire or attitude.

(Q) Is Bottle Service available?
(A) Yes visit:  call 540-818-7001 text 202-798-8877 or email bottleservice@daveandray.com
(A) There is valet parking and some  street parking.
 ***Free admission is not valid on holidays***