Seattle Speed Dating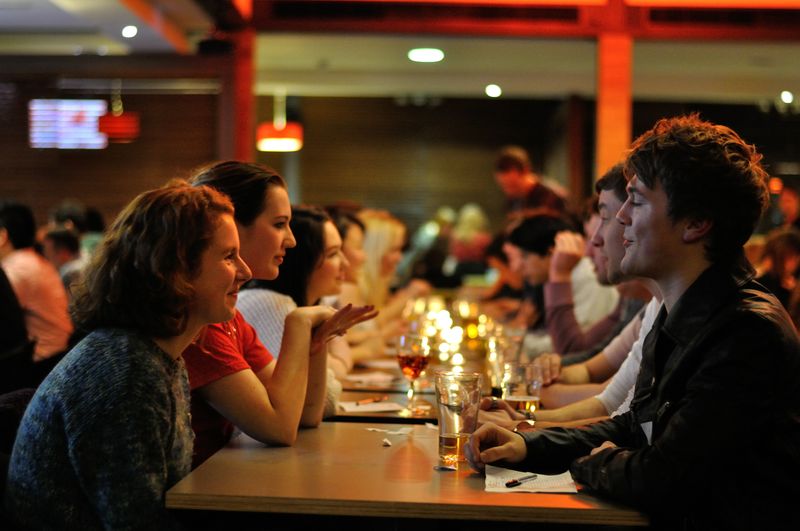 Speed Dating events in Seattle and Bellevue are a fun and easy way to meet dozens of single professionals in one night. We reserve the most popular venues in town for our Speed Dating events and provide a private seating. Speed Dating is a great alternative to going to a bar and hoping to meet somebody special. After our Speed Dating events you'll see your matches immediately through our website platform - other Speed Dating services require you to wait 24-48 hours to be sent a list of matches via e-mail.
Our Speed Dating events are an effective way to meet new people, relieving the online dating fatigue which often comes when tediously sifting through profiles and organizing first meetings with potential matches. We're sure you'll meet someone you're interested in seeing again - we'll give you a free pass to our next Speed Dating event if you don't.
How Speed Dating works
Book your spot online.
Come to the event and join our 20 minutes pre-dating social mixer to get to know your dates.
Speed Dating starts: have 5 minutes dates with your possible matches.
Happy hour and socializing after Speed Dating.
In an hour after the Speed Dating you'll start seeing your matches.